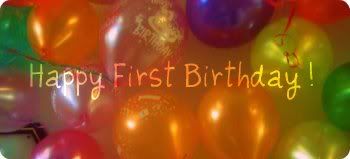 We had Matilda's first birthday party yesterday, it was a pretty full on day considering she is just a small child!
We celebrated it at home, and we had a jumping castle and everything. We invited all our family and two of Matilda's friends. She got a lot of presents. She is a very spoilt little girl, that's for sure!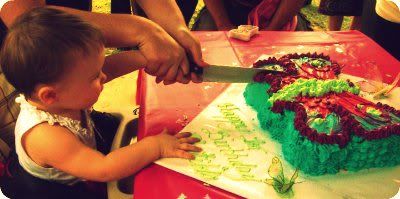 It's pretty exciting to think that Matilda is one next monday! this time last year I was 40 weeks pregnant and feeling like a whale. Matilda is already such an independent little princess when she wants to be, and other times all she wants to do is cuddle mummy. It feels good to say that I am raising such a healthy, happy, playful child on my own! I am definitely proud of myself!
xox